Learn more about SEO Reputation Management Services
---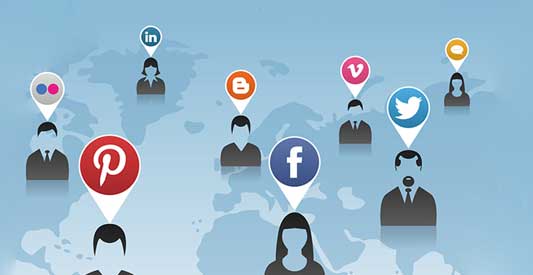 What is Reputation management?
Online reputation management is nothing but the process of monitoring the reputation of an individual, company or a brand, in order to decrease negative comments or smother them completely down the search engine result pages.
Reputation management is among the fastest growing web services. With the increasing demand of the reputation management, a flurry of online reputation management companies has recently emerged. In the recent years, the market of reputation management has seen the growth of 40% with an estimated value of $200 million.
Why online reputation management is gaining popularity?
There are three main reasons behind the success of ORM. These reasons are:
For every business enterprise, much of the business depends on reputation. If you want the trust of your clients and customers you should have a clean reputation. A potential customer will not buy your business over your competitors if they find any negative stories, comments or reviews about your services or company.
Relate this with the fact that we are living in an internet savvy world. It is very easy for anyone and everyone to post their reviews and opinions on the internet. Just hit the search engine with what is reputation management and you will get meteoric amount of blogs, forums, customer review sites and social networking sites. This means that there are online platforms that can either create or damage your reputation with the reviews and comments.
Lastly, with so much on internet it is next to impossible for an individual to trace and remove all the negative feedback. But by taking the services of the online reputation management team, you can get a clean and healthy reputation.
How to make use of online reputation management?
If you want to prevent your business with the negative reviews and comments, there are various steps that you can take. Few best are:
Improve your online reputation by responding quickly to the negative content. Don't be rude and if possible have the conversation offline.
As a part of protecting your company's name, engage in social media and encourage your customers and clients to comment on forums and also on the blogs.
You can overshadow the negative comments by posting press releases and testimonials. Besides, control your message by mass distributing articles and videos to flood online, pertaining to the positives of your business and services.
The online reputation management is not only the first step to your online reputation, but can also be beneficial to the SEO efforts of your company. Imagine, having a website promoted with videos, articles and press releases will surely rank high in the search engine rankings. These also tend to help your reach the top position that will indirectly help you knock out your competition, thereby giving you a higher percentage of market share.
Now as you are clear what is reputation management, now taking the effective steps to build and manage your company's great reputation online.
---
---