Remove Consumer Complaints
---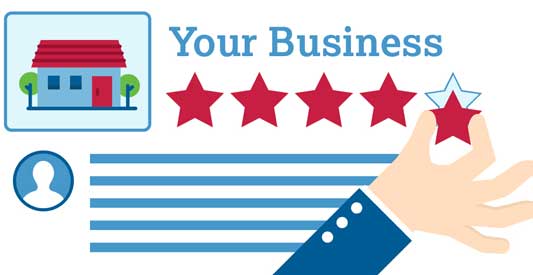 How to Remove Consumer Complaints from online Complaint Websites
Email us at info@removecomplaint.com We will work on all possible ways to remove your negative information or reviews from website forums and searches.
Remove Consumer Complaints With the customer encouragement sites that allow user to file complaint online are becoming prominent across web. These sites handed lot of authority to the customers straightforwardly and this was done with good intension to expose the people who can harm the end users. But as with other technologies, these boards also become the means for the people to defame a company for their personal reasons or by the competitors.
Frustrated employees, dissatisfied customers, political parties, and most importantly the rivals want to damage the online image. There is an adverse effect on the people after seeing the negative reviews. The company can take some steps to rectify it.
After working for many clients and dealing with many forums we suggest/perform following options to remove:
Initiating the talk, Contacting users
One such method is by contacting those users who posted information. If we can trace the individual, party or organization who has posted the content, we can ask for their cooperation and to remove the page from the board or forum.
Tracking the persons responsible for that link can be done by breaking the ip proxy chains and technical hurdles. Once the dissatisfied person is known the dialogue can be initiated with them concerning removal of the content. They can either remove the content themselves or they can provide the user name and password so that the content can be removed. Some can be reluctant to remove page from the board but some can easily give up and agree to remove the content.
On some websites, there is an option to send message to the user. Other way is to contact user through website admin. One another way to add review/comment below the thread, generally comments added to thread goes directly to user account. Some website have resolve sections also.
It is not easy to opt this method or to believe it a successful method, as sometimes the person who has filed the negative report is not easy to be found. As they file as being anonymous and they cannot be tracked. If the complainer is a professional assigned to defame your reputation, then you will never be able to trace them.

Contacting websites / forums
Online reviews are something that one has to keep in mind as they can make or break your business reputation. There is very simple reason behind it, the customers does not have much time to thoroughly inspect each product themselves as it is time consuming and any discomfort cannot be fixed easily. They want the want the seamless services and lesser complications, so they rely upon the reviews and comments of others.
Every customer has the right to express their dissatisfaction or any problem they had with the products and services online. There are varies sites up and around that helps the individual to express their views about their dissatisfaction online. These sites are known as boards or forums. They give the free reins to the individuals to write on their page the experience they have about the product, commodity or services provided by businesses. They do not ask to verify the identity of the person or some even provide the facility without need to register themselves. This makes very difficult for the organizations, persons and businesses to trace the person who has made that online, so they cannot make them remove the content. So in order to remove one can contact the websites and forums directly. These websites are platforms where the threads are posted directly. The admin or webmaster of these websites controls the content of the websites.
One can request the sites and forums to remove the threads posted on their pages. There are few sites those remove the negative entries themselves but some does not. There is no harm in requesting them, it is up to them that they accept your request or not. Always contact them in a polite way, describe your details/history, background, attach proofs, etc if any. In some cases websites provide contact details of the users(email/phone), sometimes they remove on company request. Try to use official email id, phone numbers while contacting them. Contact details of reviews website or any other website can be easily tracked using online tool: who.is here you will find address/email id/contact details of any domain.

Legal ways: Contact Police, Cyber Crime, Court
Everyone who is involved in marketing business knows that how important the reputation is for growth of the business. The question is how serious you are regarding the growth of your business. The bad reputation of your business and you own self is not taking you anywhere. In this era of smart phones and tablets, peoples are searching everything before they spend their money. So what about your business if one searches about you and rip-off reports are displayed on Google pages or when you search yourself.
It is necessary for the business to have the positive reports regarding them on the net. Any negativity leads to trouble. There can be some very serious reviews regarding your company on some forum or board. These reviews can affect the reputation very much or can even leave it in shatters. It becomes necessary to remove them as soon as possible.
There are various methods that one can choose from talking to complainer to requesting the websites. But if none of these works there also the option of taking legal actions. Though this is not very impressive method but can be said the last resort. The person or business entity whose reputation is directly affected by the negative review can file the FIR in police. They can send the police complains, attorney notices and even court orders with authorized implications and threatening mail to the publishers of the websites in regard to the removal of the negative comment. The business whose reputation is defamed can always take the legal help, if necessary, to control the damage done to it.
The negative content can be considered as a breach of one's privacy, and one need to take necessary steps to insure that the negative content is removed. The posting of negative content can be considered as a cyber bulling, which is a crime that has been committed against you and you have every right to take the action against it. So companies can contact cyber crime for the same.
Try sending legal notices, court order, or any other legal documents to user as well as boards. In many cases contents are removed using this method, but you have to hire attorney for this purpose.

Notice to Google
If any off the other option to remove the webpage is not effective then the last option remains is to delist the particular content from Google list. This method is not widely known as no site mentions it on their page. Though it is not that review infor is deleted completely from that forum, but it is removed from Google which is far better than nothing.
This can be done in simple three steps:
File a law suit
Obtain the court order
Present court order to Google
The first step toward removal through Google is to file the law suit. The lawsuit should be filed against the original compiler of the complaint for slander, business criticism, sham, or any other claim that seems to be appropriate. The important point here is that you have to prove your case in a law court, having the burden to prove that the review posted against you is forged.
You have to be honest with yourself otherwise you would be wasting your time and money. In any case, whether the review against you is true or you are not able to prove yourself, you cannot have a valid claim for defamation, and this method is of no use to you. You need to remind that you have to sue the complainer not the Google. If you become insane enough to sue Google then your lawsuit will cost you fortune and will lose very fast, and in all you will only anger the one company that can be of most help to you.
Second step is to obtain the court order: you need to obtain the court order declaring that the information is false and defamatory ( meaning that you had win the case).the content of this order can be of various forms, but you have to make sure that you had the order that refers specifically of the complaint.
Third and last step is to present the order of the court to Google.
Court order to Google can be submitted FEE of cost through following link:
https://support.google.com/bin/static.py?hl=en&ts=1114905&page=ts.cs
The Google will honor the court order and will remove the offending webpage from its search results.

Burying the pages in Google search results using SEO
Today net has emerged as a very accepted platform for buying ticket to online shopping. It has reached every aspect of our life. In similar manner marketing through net has become a significant tool to expose business online. The people are very choosy these days; therefore they always need reputed and branded products while they are shopping online. One only wants to buy the product which has a good reputation for that they look for the positive reviews, brand and reputation online.
It does not matter how good your product is, people are always ready to ruin the goodwill. These reviews can occur on the Google's first page along with your website, that will affect your brand reputation online. So it is important to remove these pages in order to stay away from negative representation of your business. There are ways to suppress the negative results. One can either go for a professional help, if has money to do so. Otherwise they can take steps on their own to suppress negative results.
Some steps that can be taken to suppress the pages are:
Creating profiles on social networking sites using keywords
Creating exclusive press releases and publishing them on top press release sites.
Optimize the home page and main page of domain for the keywords
Making a blog on wordpress, blogger, tumblr, etc and optimizing it for keywords.
Building links to enhance the value of the above steps
Results of Google should be monitored regularly
Building more links and creating more pages.
The above task takes almost 2-3 months to show solid results. It is a difficult task that needs extensive working every day for a long period of time to push them off the first page of Google search results. It is believed that majority of persons who performs the search does not go to the second page of Google results. So you need not to stress out if there are still negative results on second or later pages of Google. Your focus should be on the first page. Once the pages are suppressed to second page , the task is left to monitor and maintain the suppression regularly.
Call us +91-76963-66761 or email to info@removecomplaint.com
---
---